Diwali, also known as Deepawali, is a festival celebrated with immense enthusiasm and diverse traditions all over India. We  takes you on a captivating journey through the celebration of this wonderful festival in Six different states. Each state's celebration is a unique gem that illuminates the cultural landscape of India. Picture the vibrant customs, legends, and unique aspects that make each state's celebration a testament to unity in diversity. Unleash the beauty of the different incarnations of Diwali, like a dazzling array of fireworks painting the night sky. Join us as we travel from state to state, shedding light on the bright tapestry of India's most famous festival, a colorful mosaic of traditions, just like the bright and ornate lamps that adorn every household during this joyous occasion.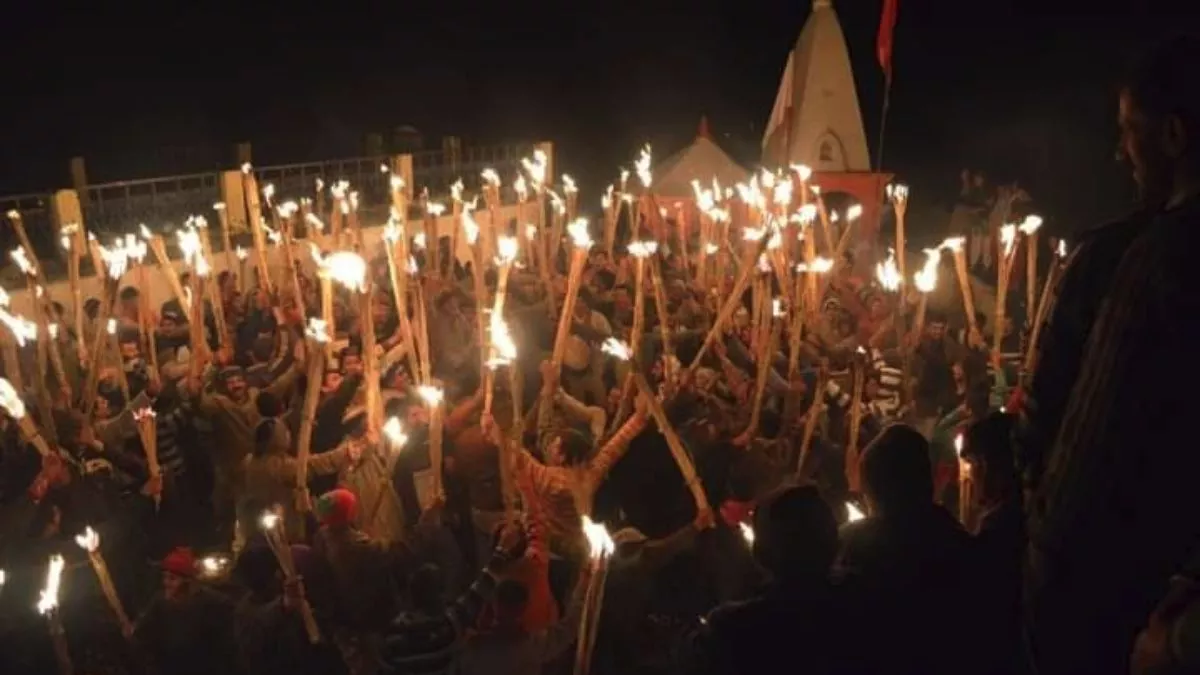 Himachal (Bhudi Diwali)
Bhudi Diwali is a traditional way of celebrating Diwali in the state of Himachal Pradesh. This unique and culturally rich celebration has its own set of customs and rituals. Here are some key points about the "Himachali Bhudi Diwali. Bhudi Diwali" is a regional variation of Diwali celebrated in Himachal Pradesh. It is believed to have originated in the Chamba region of the state and has gradually spread to other parts. While the date of Diwali varies each year in accordance with the Hindu lunar calendar, "Bhudi Diwali" typically falls a day after the main Diwali celebration in the rest of India.
Punjab (Bandi Chhor Divas):
Sikhs celebrate Diwali as Bandi Chhor Divas, which coincides with the release of Guru Hargobind Ji from imprisonment in Gwalior Fort. Sikhs visit Gurdwaras, listen to kirtan (devotional songs), and take part in processions. The Golden Temple in Amritsar is beautifully illuminated, and a grand display of fireworks is held.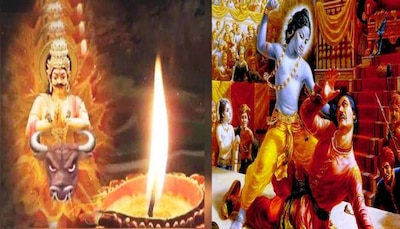 Maharashtra (Narak Chaturdashi)
In Maharashtra, Diwali is celebrated with the tradition of 'Narak Chaturdashi,' which signifies the victory of Lord Krishna over the demon Narakasura. People wake up early and take an oil bath before sunrise. Homes are cleaned and decorated with intricate rangoli designs. The exchange of sweets and snacks, like chakli and anarsa, is a significant part of the celebration.
  Telangana (Bathukamma )
Bathukamma Festival In Telangana, the festival of Bathukamma often coincides with Diwali. Bathukamma is a floral festival where women create colorful flower arrangements and participate in dances and songs. This festival symbolizes life and the worship of the goddess Gauri. Prayers and Puja
Families gather for evening prayers and perform traditional puja to seek blessings from deities like Goddess Lakshmi and Lord Ganesha.
                                                  Bengal (Kali Puja)
In West Bengal, Diwali is celebrated as Kali Puja, dedicated to the worship of Goddess Kali.Temples and homes are decorated with images and idols of Goddess Kali. Ritualistic animal sacrifices are made in some places to honor the fierce aspect of the goddess. The day is marked with cultural programs and traditional Bengali sweets.
                                              Uttar Pardesh (Diwali)
Hindus celebrate Diwali as the festival of lights, symbolizing the victory of light over darkness and good over evil. The celebration typically includes cleaning and decorating homes, lighting oil lamps (diyas), bursting firecrackers, and exchanging gifts. Many Hindus worship Goddess Lakshmi for wealth and prosperity and Lord Ganesha for wisdom and good fortune. Temples are adorned with colorful decorations, and special prayers and aartis are performed.
As we conclude our journey through the diverse Diwali celebrations in these Six  unique states, one thing becomes abundantly clear: Diwali is not just a festival; it's a testament to the cultural richness and unity in diversity that define India. From the luminous streets of Uttar Pradesh to the radiant Golden Temple in Punjab, the fervent worship of Goddess Kali in Bengal, the Bhudi Diwali traditions of Himachal Pradesh, and the floral marvels of Telangana's Bathukamma Festival, Diwali transcends geographical boundaries and religious beliefs.